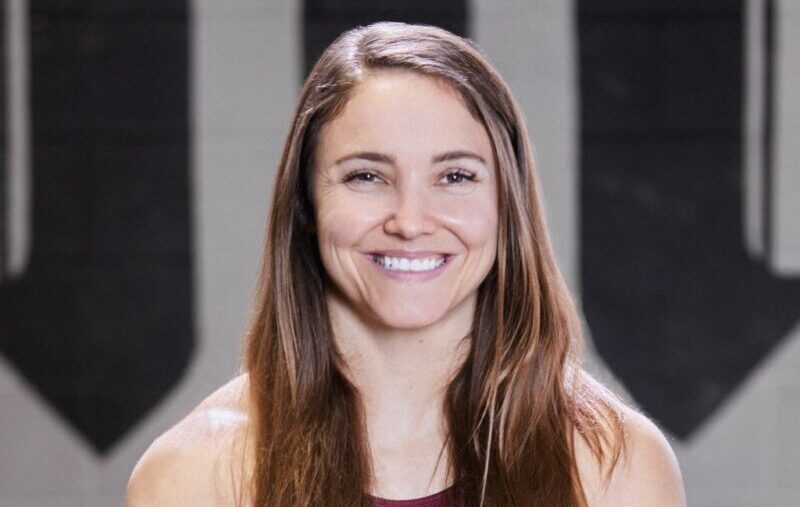 Physical Therapy, Hockey Camp and Walk For Vets
THREE QUICK ANNOUNCEMENTS!
PHYSICAL THERAPY NOW HERE AT MTT!
Living an active lifestyle can sometimes cause aches, pains or injuries. Healthy people have healthy people problems! So we're very excited to have Dr. Kelly Wild, DPT here at MTT to keep our bodies healthy and free from injury. Kelly has been a long time friend of MTT and was a member with us back in her college days. She's now available for physical therapy and personal/weight lifting training. Feel free to reach out to her directly for information on availability and rates. Welcome (back) Kelly!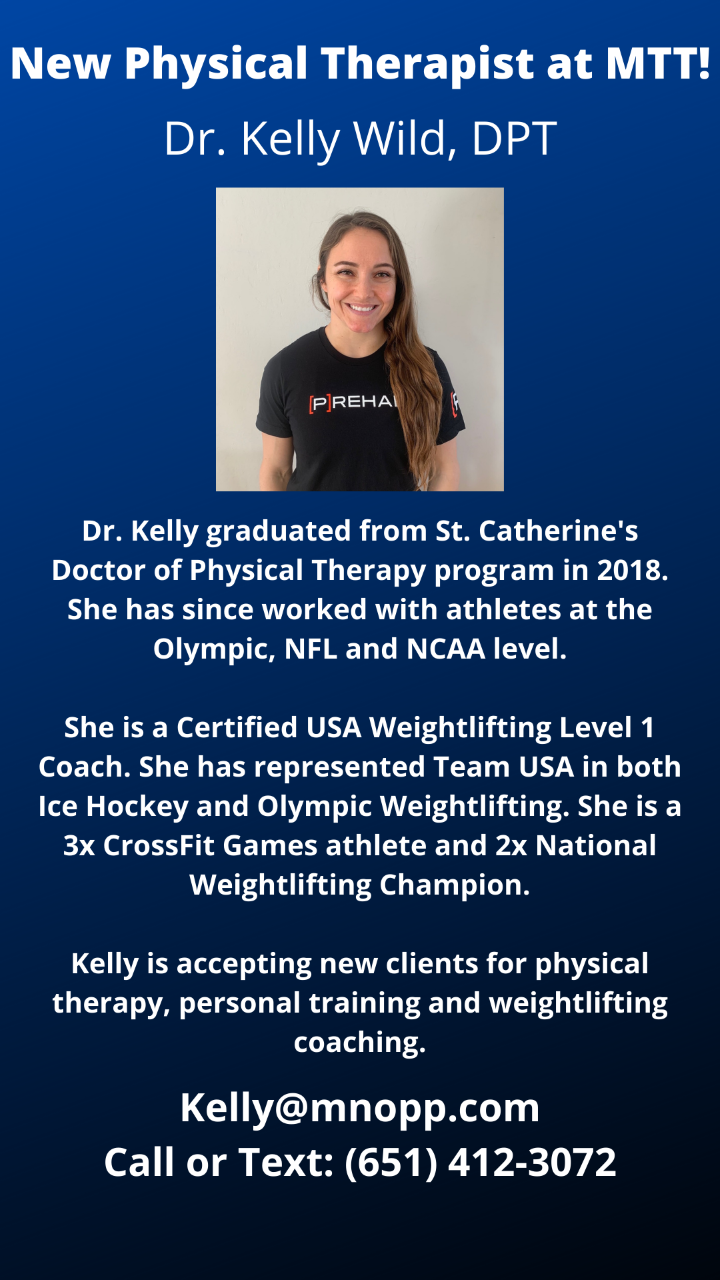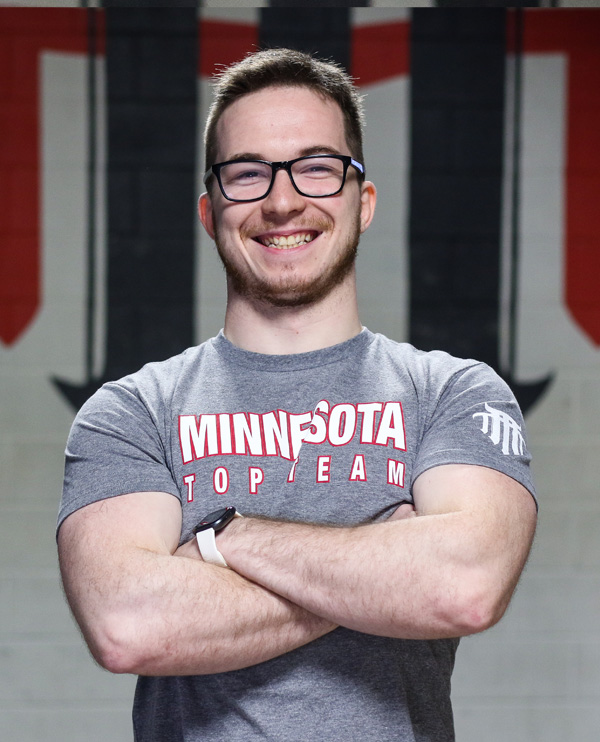 CALLING ALL HOCKEY PLAYERS AGES 14-18!
This is Sean your friendly neighborhood front desk guy. I am doing a hockey off-ice training program this summer for hockey players ages 14-18!
4 days a week: 3 days of strength & conditioning, 1 day of Boxing and Brazilian jiu-jitsu.
The lifting days will focus on developing skating muscles and building speed, power, and endurance.
The one day/week of (hockey-specific) boxing/Jiu Jitsu includes unique types of training that gets you
moving in non-traditional ways to shock the system and increase cardio capacity.
Current training times: (New times can be established for summer.)
Tuesday 630pm-730pm
Wednesday 330pm
Thursday 630pm-730pm
Saturday morning 8am-9am.
2 pricing options:
1. Individual sessions are $65 / hour.
2. Monthly package: $480/person (=$30 /session).
Sessions to be purchased at the beginning of each month. No refunds.
Please reach out if you interested or have any questions:
Seanharrington52@gmail.com
Call or text: 952-240-9779
Look forward to working with you!
Sean
TAKE A WALK FOR VETS ON MAY 7TH!!
MTT is a We Defy Foundation affiliate. We Defy provides Jiu Jitsu scholarships to disabled combat veterans as a therapy for their disabilities. On May 7th, TJ Kreutzer (one of our Jiu Jitsu students) is joining in a 2.7 mile march in the Twin Cities in recognition of Memorial Day. He is asking interested MTT members to join him! It begins at 1:45 at Gold Medal Park at Second Street and 11th Avenue South Minneapolis and ends at Able Seedhouse + Brewery. Come march and have a few beers as an MTT family!
We Defy is partnering with Carry The Load for this event, another veteran focused non profit. Please register on their website to participate in the march (We Defy will get credit for your participation!). All donations made for We Defy Foundation on the Carry The Load website are delivered with no fees. Further, if you donate $50 (or raise $50 through your own Facebook fundraiser), We Defy will send you a T-shirt for the event (which is separate from the one offered by Carry The Load on the registration page).
You can register here and join the Midwest Regional Team! Let's rally together as an MTT Family to support this great organization!
https://www.carrytheload.org/site/TR?company_id=5178&fr_id=1820&pg=company
Contact TJ Kreutzer with questions! (tjkreutzer@wedefyfoundation.org)
W​arm Regards,
TJ "Blitz" Kreutzer
We Defy Foundation™
Vice President / Director of Operations
www.WeDefyFoundation.org
Facebook: TJ Kreutzer
Instagram: @BlitzAtWeDefy